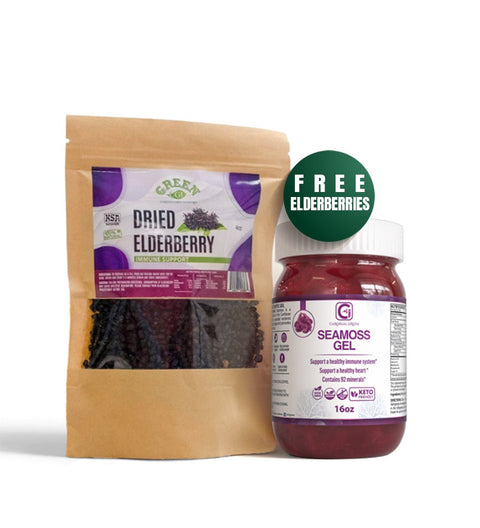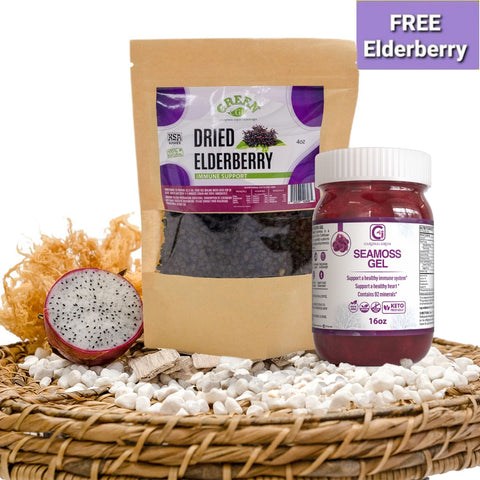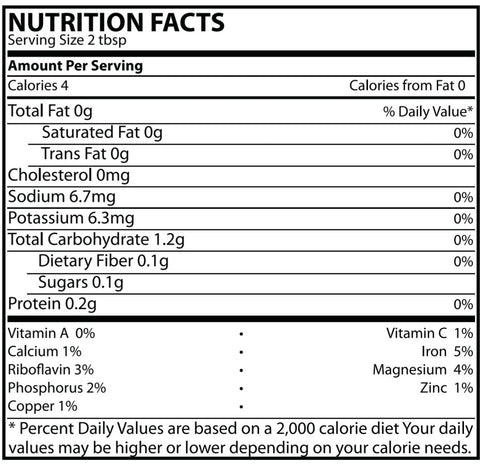 16oz Purple Sea Moss Gel + Free 4oz Elderberries
• Over 100,000 happy customers

• Satisfactory customer service
$36.95
$55.90
you save

$18.95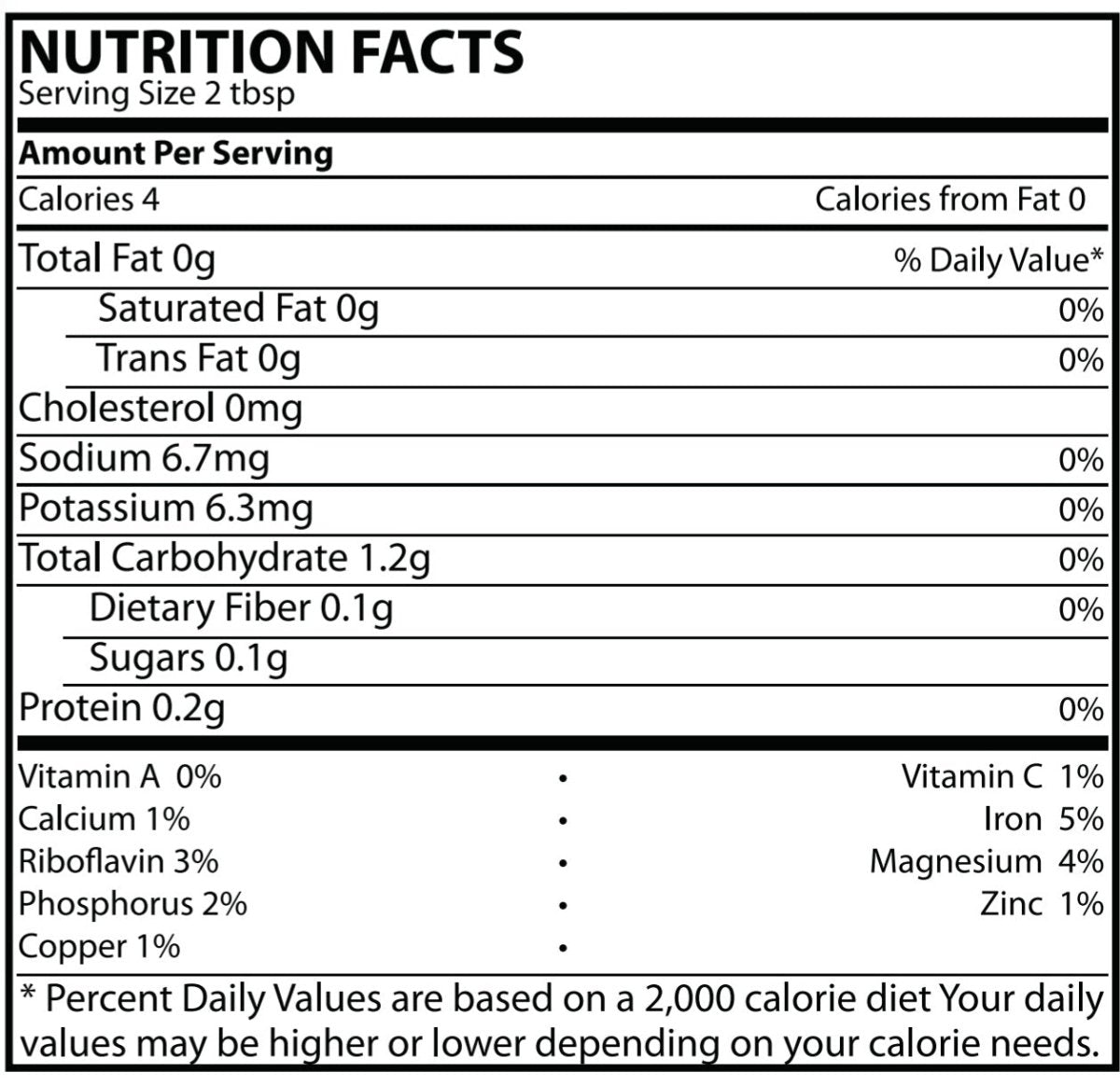 16oz of our highest quality, premium sea moss grown in the Atlantic Ocean & Caribbean Sea of Jamaica, ST. Lucia, Trinidad and Tobago. Nourished by the ocean and dried in the sun for this raw, organic product. No bleaching with chemicals or fertilizers.
The difference between Purple Sea Moss & Gold Sea Moss

Purple Sea Moss has a more Powerful antioxidant property that fights against free radicals in the body which may cause disease.
Sea Moss Benefits
Sea moss is a wholefood source of minerals containing 92 of the 102 trace minerals found in the body.  Although you can get your trace minerals by eating a wide variety of foods, with a busy lifestyle this may not always be possible.  Sea moss health benefits can help you get what you miss out on daily.
Do not consume Irish Sea Moss if you are allergic to seaweed or algae.
**Note this is naturally grown sea moss that's grown on rocks and non farmed, it has been dried in the natural sun light after harvesting so because of the natural state it comes with impurities, such as sand, dirt, and salt, which cleans out easily when you rinse and soak the dried Sea Moss**
Preparations to make Sea Moss gel.
Take 4 oz of dried sea moss and wash thoroughly 2-3 times with lime.
Cover dried sea moss in water and soak for 12-24 hours.
Add 1 cut lime in water while soaking to minimize the sea scent.
Blend your 4 oz of sea moss in 10 oz of water. Monitor and add water for desired thickness.
Refrigerate the liquefied sea moss in an airtight glass container for longer life.
Use 1-2 tablespoon per drink.
How to use our Plain Sea Moss Gels?
Add to your Drinks & Foods- teas, smoothies, soups, sauces, stews, dip sauces, coffees, shakes.
Apply on your skin-
Use as a face mask- paste a tablespoon amount gel on your face, let sit for 15 to 20 minutes & then wash off.
Note- Our plain sea moss is harvested organically from the Caribbean Sea & would have noticeable smell & taste. Adding sea moss to your drinks & smoothies masks this so it's not noticeable.
Customer's Testimonials
EXPERIENCE WITH OUR PRODUCTS

I like the Strawberry/Banana it helps a lot with my blood pressure.
 

Mango tastes delicious and it is helping lower my blood pressure. Will definitely buy again!

Excellent taste. Helps me with my energy, thyroid health. Definitely recommend this! 

Love the Pineapple I have lost 15lbs and my nails are growing like crazy. 

Taste excellent and shipping was fast! 
I thought this Sea Moss thing was another so called "superfood" until I tried CGI-Green and man I've seen tremendous benefits. This has already decreased my yellow fat storages, i'm getting better REM sleep, my joints are better lubricated, I feel better all over. My gym recovery is FASTER & MORE COMPLETE. I have not made any other changes other than adding the SeaMoss.
Frequently Asked Questions
What is the serving per size?
16oz Jar has 16 servings of 2 tablespoons a day.
What is the texture of the gel?
It's a gel/jelly like texture
What is the difference between the capsules & the gels?
The capsules and the gels provide the same benefits when taken in the correct servings. The only difference is the form that they are available in. You can choose based on your preferred choice of consumption.
Where do you source your Sea Moss?
Our sea moss is sourced from the pristine waters of St Lucia & the mineral rich sea of Trinidad and Tobago.

How should I store my sea moss gel?
Refrigerate gels upon arrival. Sea Moss will gel overnight in the refrigerator and is good for 3 weeks in the refrigerator. It can stay fresh for up to 6 months by transferring the gels to a freezer friendly container and placing it in the freezer.
Sea moss is a superfood that can be enjoyed by the entire family.
What is your processing time?
All of our gels are made-to-order and has to be freshly produced for our Monday & Tuesday shipping days. We do not use preservative or chemicals so it must be made fresh for you to recieve the maximum amount of benefits from our most trusted line of products.
How are your Sea Moss Gels packaged?
The sea moss gels are insulated with several layers of protection and multiple ice packs. Please note, our gels are made to stay fresh for up to 5 days of shipping.
Why is my address and contact information were automatically updated?
This only happens when you are using the "remember me" feature. Your information will automatically update. Please double-check your information before submitting your order to make sure it is correct.
Are your products fda approved?
Yes, our sea moss has to be FDA approved before it can enter The United States.
Yes, If we ship any perishable items to your PO box please ensure to review your tracking number and obtain your order within 24 hours of delivery. Dried products can be shipped comfortably there. If you do not see your tracking information, please reach out to us at support@cgi-green.com.
How much Sea Moss Gel should I take per day?
We recommend taking 2 tablespoons per day for maximum benefits. We strongly recommend using a clean spoon per serving.this is to prevent any other food particles getting into the gels & speeding up its expiration.
How long does this takes before seeing results?
The first step is to take the sea moss on a consistent basis. The timeframe that you would see results will vary since everyone's body will process it differently. We recommend that you monitor your body while taking these amazing products and this will give you a great idea as to how fast it works for you.
Can I freeze the gels in the jars?
Due to us using the richest possible quality Sea Moss, we recommend to not freeze our gels in the jars. This is because organic Sea Moss expands in freezing temperatures and can break the jars. We advise you can place your gels in a freezer friendly container(plastic is fine). Here it can stay fresh for up to 6 months in the freezer.
Does each sea moss provide different benefits?
Our fruit flavored gels are a combination of organic fruits & sea moss. Our plain sea moss gels are a combination of sea moss water & lime. The main difference is the benefits each fruit adds to the sea moss. You can choose your fruit(s) or plain options based on your preferences. All of our gels are gluten-free, keto and vegan-friendly.
Why you all don't use freezer friendly jars?
Our product do come in freezer friendly jars. But due to it being rich, organic and in its purest form it can expand and break the jar when frozen. We only provide pure organic products & won't deviate from this to provide you with anything less than.
Can I subscribe to your products and have them automatically shipped to me?
Yes you can. You just have to choose the subscription button and how frequent you would like your order to be shipped. Any support you may need. Send us an email at support@cgi-green.com
16oz Purple Sea Moss Gel + Free 4oz Elderberries
Surprised me
So I followed instructions on the elderberries package and made Elderberry tea and then I added my sea moss gel to it. Wow I a had soo much energy and I'm feeling like a whole new person. Never knew this would be soo good for my body.
Great product guys
Your Elderberry and sea moss are amazing. Perfect for keeping the immune system healthy and helps me stay free from flu and cough.
Superb
I used this when I was feeling very ill. I was feeling better in 2 days. Usually I would be sick for a week plus.
Great products
These are amazing products for your improved health.