Strawberry Banana
Enhance your health with CGI-Green's strawberry banana sea moss gel. This combination of mineral packed sea moss with organic bananas and strawberries is rich with vitamins, minerals, nutrients and antioxidants. Supercharge your cells daily with the powerful combination of fruits and Sea Moss. Enjoy this natural flavorful, healthy blend.
Sea Moss Benefits
Sea moss is a wholefood source of minerals containing 92 of the 102 trace minerals found in the body.  Although you can get your trace minerals by eating a wide variety of foods, with a busy lifestyle this may not always be possible.  Sea moss health benefits can help you get what you miss out on daily.
How to use Fruits Infused Sea Moss Gels?
•Consume 2 tablespoons from of the jar.
•Add to your teas, smoothies, soups, sauces, stews, dip sauces, coffees, shakes. 
•Apply on your skin- Use as a face mask- paste a tablespoon amount gel on your face, let sit for 15 to 20 minutes & then wash off.
Note- You can place jars in the freezer for longer freshness. Simply remove 1 tablespoon of gel from each jar before doing so. It's fresh for up to 3 month in there. 
We found other products you might like!
Regular Price
$19.95
Sale Price
$28.95
Unit price:
$0.00
Regular Price
$200.00
Sale Price
Unit price:
$0.00
Delicious
This is the best tasting pure sea moss Ever!
The Best Sea Moss
This Sea Moss it so delicious. The texture is nice and smooth and you get that fruity flavor.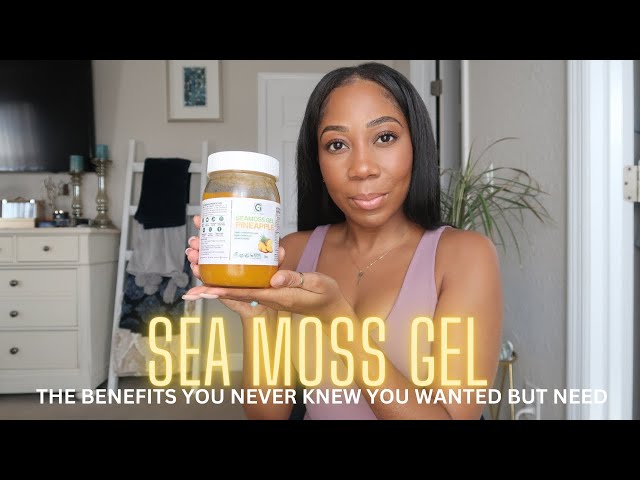 The Best
I only been taking Sea Moss for 2weeks and I'm feeling GREAT! I love it!
The best!!
This is the best change I've made in my health. Thank you all soo much
Your cart is currently empty