Shipping 2-4 business days The Most Trusted Sea Moss Brand
As seen on
Fruits Infused Sea Moss Gel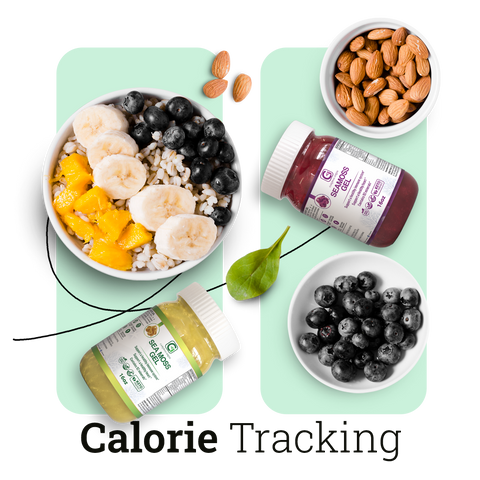 Customer's Testimonials
EXPERIENCE WITH OUR PRODUCTS

I like the Strawberry/Banana it helps a lot with my blood pressure.
I thought this Sea Moss thing was another so called "superfood" until I tried CGI-Green and man I've seen tremendous benefits. This has already decreased my yellow fat storages, i'm getting better REM sleep, my joints are better lubricated, I feel better all over. My gym recovery is FASTER & MORE COMPLETE. I have not made any other changes other than adding the SeaMoss.

Mango tastes delicious and it is helping lower my blood pressure. Will definitely buy again!

Excellent taste. Helps me with my energy, thyroid health. Definitely recommend this!

Love the Pineapple I have lost 15lbs and my nails are growing like crazy.

Taste excellent and shipping was fast!
No Wonder Why It's So Beneficial
SEA MOSS DELIVERS AN INCREDIBLE 92 OF THE BODY 102 ESSENTIAL MINERALS
MADE FOR EVERYONE! PALEO, VEGAN AND KETO-FRIENDLY
TWO TABLESPOONS A DAY. THATS IT
At CGI Green, our roots run deep within a family united by a shared vision. Our journey began with a simple yet powerful idea: to share a century-old tradition of savoring the exceptional quality of Sea Moss with the global community. Hailing from the lush Caribbean Islands, where Sea Moss has been harvested for generations, our family embarked on a mission to bring this nutritious treasure to the world stage.
Drawing on our rich heritage and the collective wisdom passed down through the generations, we've made it our life's work to offer premium, nutrient-rich Sea Moss to customers worldwide. Join us in discovering the extraordinary benefits of Sea Moss as we carry forward this age-old tradition into the future.
When shipped 2-4 business days

Satisfactory customer service
Fill your basket safer and faster
Our mission at Cardinal Green is to provide the best quality sea moss and naturally made products to our customers.